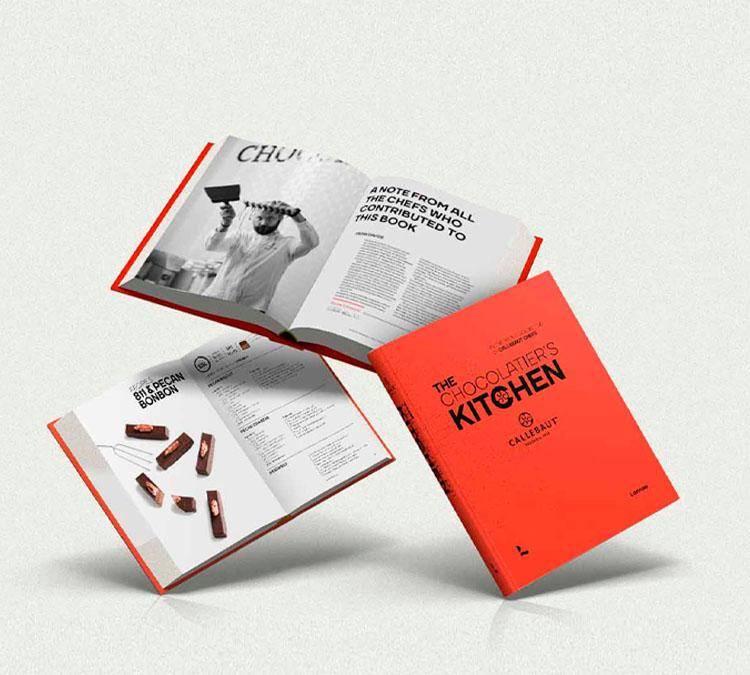 The Chocolatier's Kitchen Reveal
A NEW CHOCOLATE RECIPE BOOK BY CHEFS FOR CHEFS
THIS NEW BOOK WILL HELP ARTISAN CHOCOLATIERS GROW THEIR BUSINESS
Fifteen years following the success of 'Fine Chocolates', our team of chefs and Belgian publisher Lannoo are ready to present a new chocolate recipe book for artisans & chefs around the world. With the launch of 'The Chocolatier's Kitchen', we offer chocolatiers like you a pragmatic tool to start and grow your business successfully.
How is The Chocolatier's Kitchen different?
'The Chocolatier's Kitchen' contains 273 recipes by 7 Callebaut chefs. All to help artisans like you set up their businesses and become successful.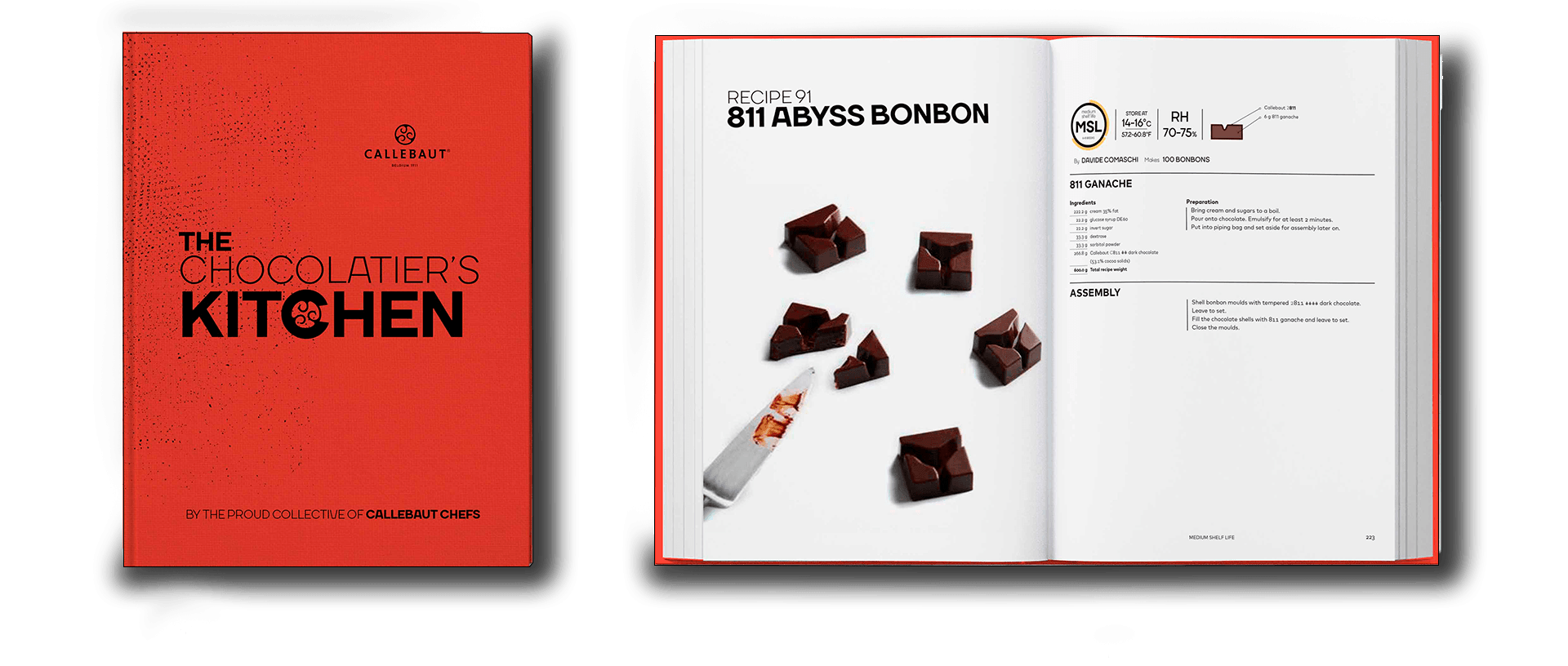 Who is this book  for?
'The Chocolatier's Kitchen' is an indispensable tool for every starting confectioner. It helps build a balanced confectionery assortment while managing production with different shelf lives.
Moreover, it is here for every chocolatier who wants to expand their business through online sales or scaling up – all while maintaining the high quality of artisanal products.
592 PAGES
273 RECIPES
8 PRODUCT CATEGORIES
7 CHEFS
3 SHELF LIVES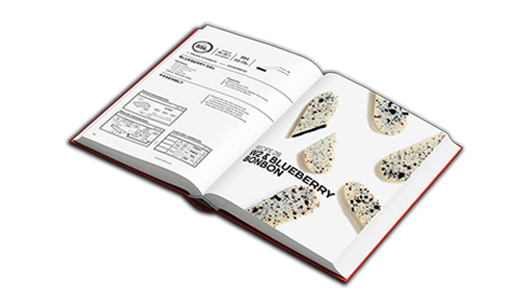 A shelf-life system to manage chocolate production and sales
'The Chocolatier's Kitchen' introduces an easy-to-use shelf life system made to serve chocolatiers who consider expanding their business through online sales or scaling up – while maintaining the high quality of artisanal products.
It divides recipes for confectionery products into short (2 weeks) to medium (8 weeks) and longer (6 months) shelf lives. This shelf-life system allows chocolatiers to vary their offering to offer ultimate freshness and high-quality products that remain enjoyable, even after 6 months. 
'Every starter struggles with estimating the turnaround of their offer versus the products' shelf life. By balancing the assortment between fresh products and high-quality long-shelf-life products, starters can plan their production and sales better.'
Minette Smith – Callebaut's Creative Lead Chef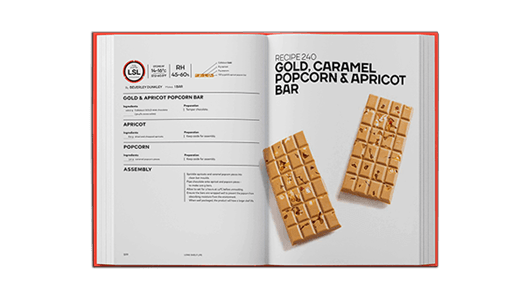 Long shelf-life products help tap into new opportunities
Today, more artisan chocolatiers consider exporting their products overseas or start an international e-commerce business. Depending on shipping times and rotation in overseas selling points, you may consider making products that still taste great when they arrive at your customer. 
A great resource of inspiration to cover planned purchases and boost impulse buying
Where an offer of fine bonbons guarantees regular traffic to a shop, consumers are often charmed and seduced by side offers such as dragées, bars and spreads. 
What's more: The Chocolatier's Kitchen offers recipes to keep up sales during the hotter season by introducing gelato and exquisite gelato-in-jar-desserts with a long shelf life. On top, the book inspires with recipes using Callebaut's 5 colors of chocolate and an avalanche of appealing pairings, shapes and bonbon presentations.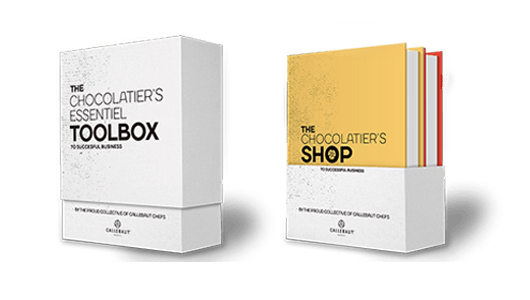 A first book in a series of 2
The Chocolatier's Kitchen' is the first book in a duology supporting starting and growing businesses. A second book 'The Chocolatier's Shop' is planned to release in 2023. Both books will be made available separately yet can later also be bought together in a bundled box titled 'The Chocolatier's Toolbox'.
The Chocolatier's Kitchen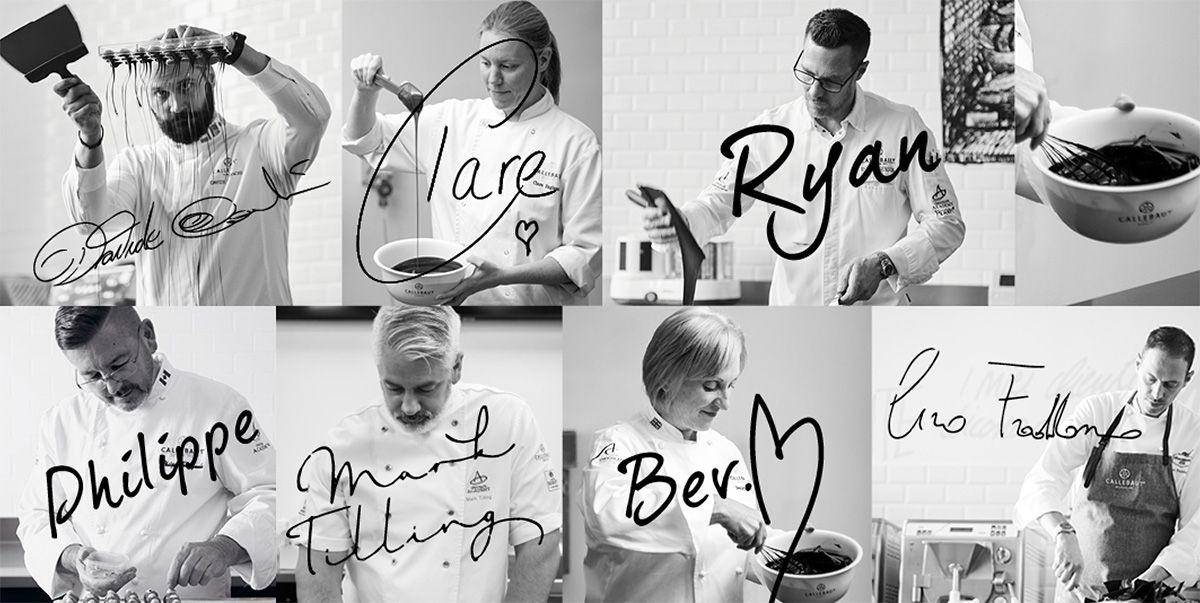 By the proud collective of Callebaut chefs:
Davide Comaschi – World Chocolate Master & Chocolate Academy Global Ambassador
Beverley Dunkley – Former Chocolate Academy Chef – UK
Clare England – Chocolate Academy Chef – UK
Ciro Fraddanno – Chocolate Academy Chef – Italy
Ryan Stevenson – Executive Pastry Chef – Australia
Mark Tilling – Chocolate Academy Chef – UK
Philippe Vancayseele – Chocolate Academy Chef – Canada