How to make a perfect chocolate glaze
Obtaining the perfect smoothness, shine, thickness and texture of your glaze is an art of its own. The videos below will help you master the technique in no time.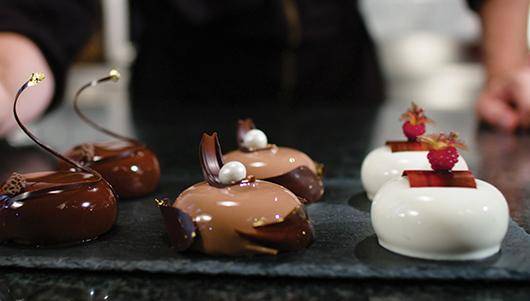 01
What makes the perfect chocolate glaze?
It's all about taste, colour, consistency and gloss.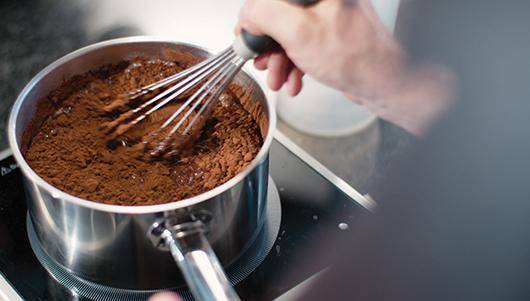 02
How to make a chocolate glaze with cocoa powder
Ideal for a very dark glaze. Callebaut@ chef Alexandre Bourdeaux shows how.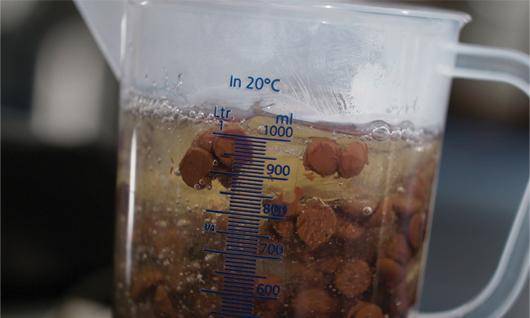 03
How to make a chocolate glaze with Callets™
You'll love the shine and the pronounced chocolate taste.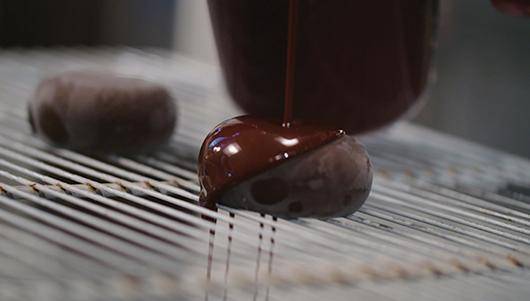 04
How to apply ChocO'Shine
Our ready-to-use glaze saves you a lot of time while equally resulting in a perfect gloss and taste.