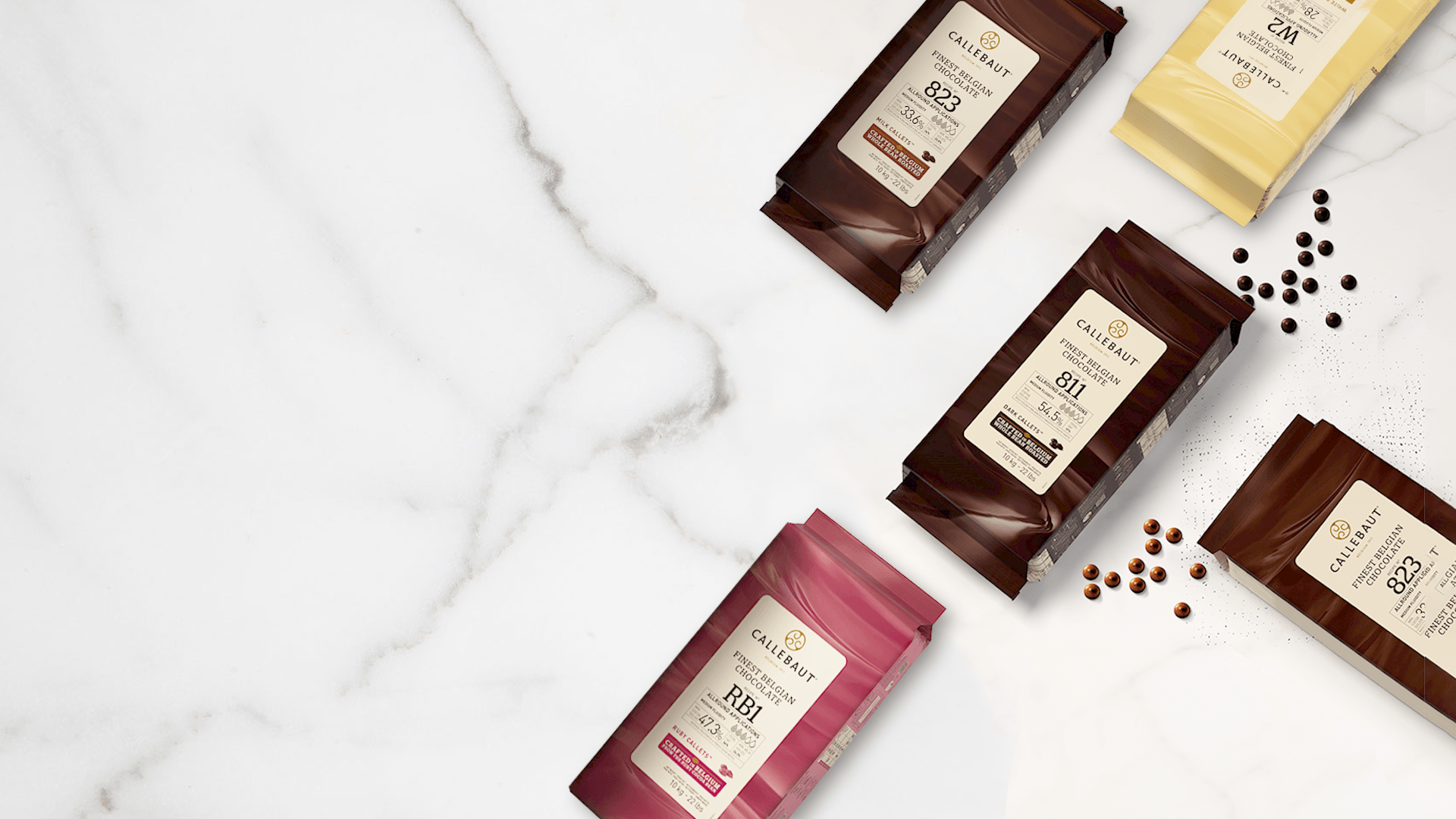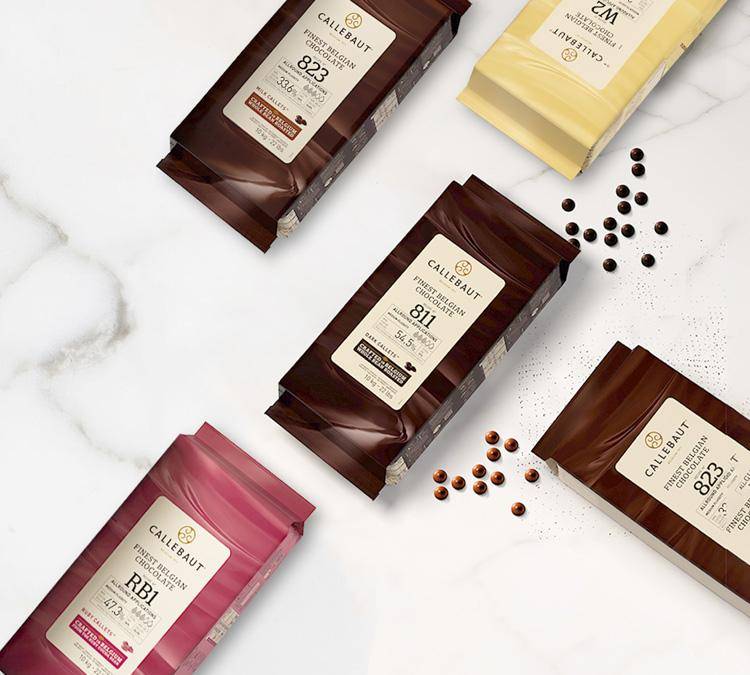 Ready to experience all the benefits of our new 10 kg Callets™ pack?
It keeps all the freshness of your chocolate inside, and it's friendly and sustainable for our planet!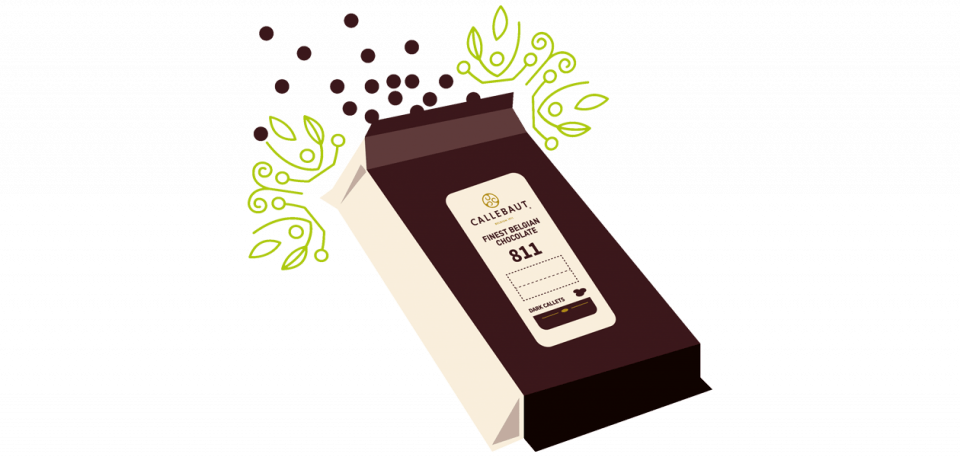 ALL FRESHNESS INSIDE
✓ A new environment-friendly, mono-film material keeps your chocolate fresher than ever.
✓ Keep air and humidity out, and all flavours inside
✓ Proven to be twice as effective as a barrier compared to the previous foil!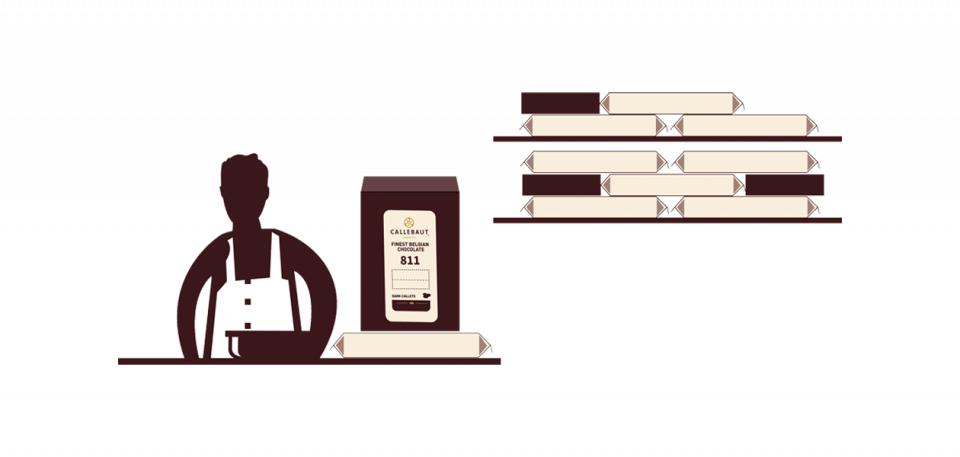 EASIER TO HANDLE
✓ New compact, firm and rigid shape.
✓ Easier to stack, store and use standing-up: for optimal use of your shelf space!
✓ No more heavy boxes (2 x 10 kg) to lift: better for everyone's back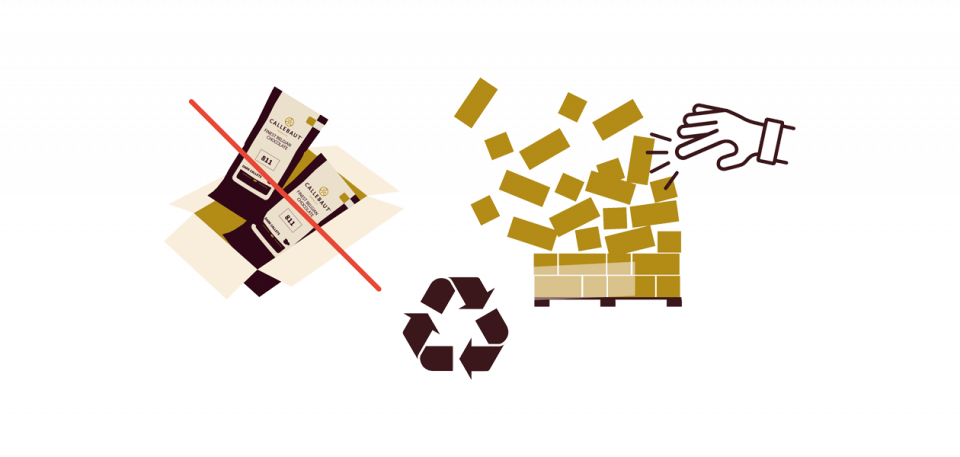 BYE BYE BOXES... AND HELLO HAPPY PLANET!
✓ Cutting out the cardboard boxes equals: 449 tonnes less cardboard per year or the equivalent of saving 7633 trees every year.
✓ The pack is made from a mono-material, 100% recyclable foil film.
✓ No aluminium - no composed materials that can't be separated.
✓ One more sustainability step! We reduce our footprint with 34 tonnes less of CO₂ per year!
Watch this video to know about about this Packaging of the Future!