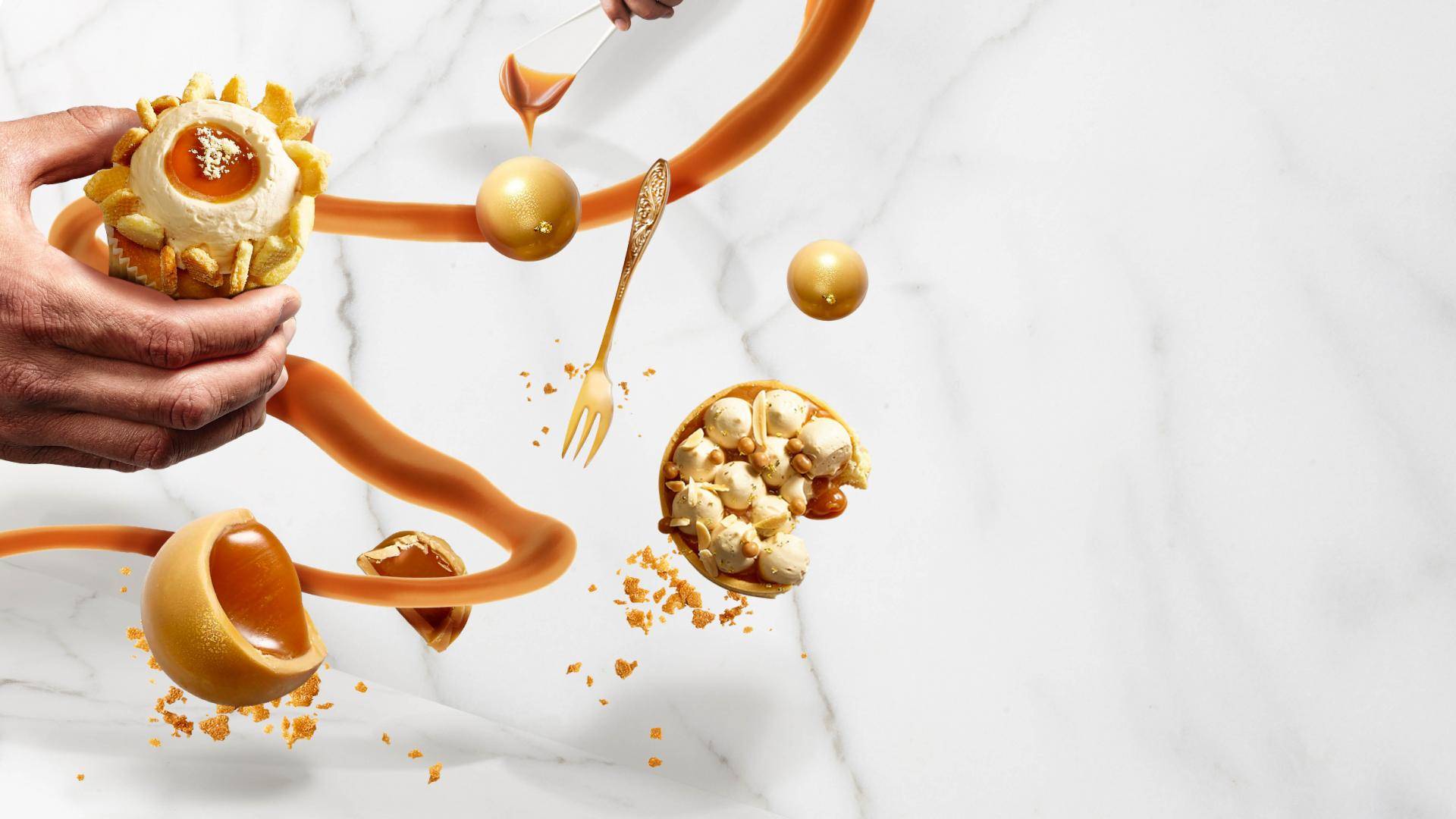 GO BOLD & GOLD
WITH THE ALL NEW CARAMEL!
This all-new Caramel recipe has the perfect taste and texture to work perfectly in a wide variety of applications.
With its richer, thicker texture you can use caramel for filling pralines and bars, for topping pastries & desserts and for flavouring pastry creams or mousses.

The new additional 12.5 kg pack is ideal when you regularly use larger quantities of caramel. On top, tís cost-efficient and reduces waste.
FOR FLAVORING, FOR TOPPING AND FOR FILLING
A caramel taste and colour like home-made
When home-made caramels are not an option because of lack of time or staff, the new Caramel is indispensable when it comes to wowing your guests or customers and saving time and money at the same time.
This Caramel has the genuine deep and bold caramel taste of a dry cooked caramel. Visually it appeals with its golden brown colour and an authentic rich, fluid texture. And it's made without any artificial colours or flavours.
Find out more on the all NEW caramel by filling the form in bellow and receive the onepager immediately in your mailbox. 
The new Caramel is made with natural ingredients to bring out a best-in-class taste;
colour and texture and have a clean ingredient list for you to mention on-pack.
No artificial colours or flavours