DISCOVER THE 5 COLORS OF CHOCOLATE
DOWNLOAD ALL FOUR VOLUMES
The future of chocolate is colorful with the 5 Colors of Chocolate! In addition to the traditional dark, milk and white chocolate, Ruby and Gold Caramel chocolate flavors have also opened up new delicious opportunities. There's no better way to keep customers coming back than to reimagine their favorite recipes with a colorful twist. Finishing with Mona Lisa chocolate decorations will set you apart from the rest... make it extraordinary with color, flavor and texture!
VOLUME 1:  Pastry & Confectionery
VOLUME 2: Ice Cream & Gelato
VOLUME 3: Confectionery
VOLUME 4: Bakery & Pastry
Complete the form below to receive access to all four volumes of the 5 Colors series!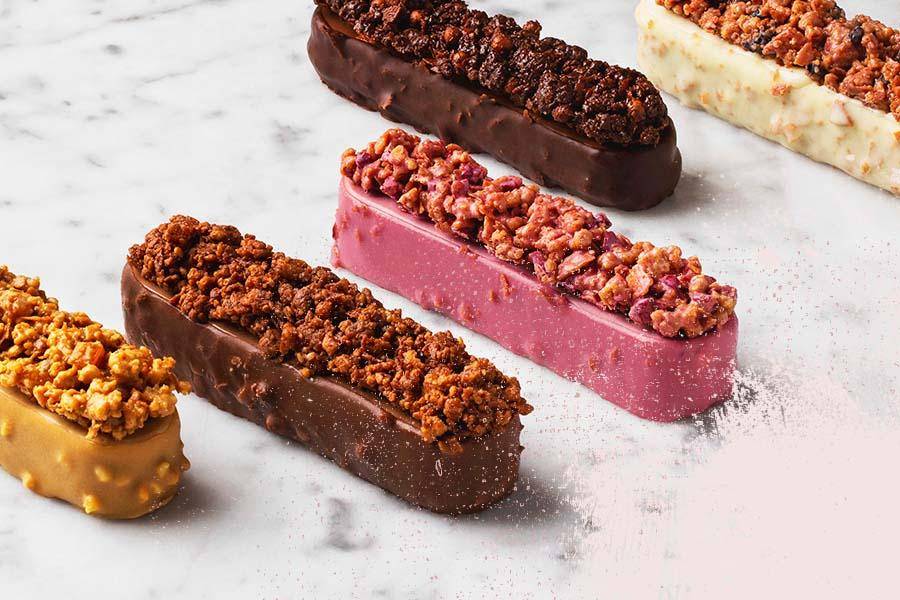 ONE SPECIALITY BRAND FOR ENDLESS CREATIVITY
Discover our decorations that will make your creations extraordinary!