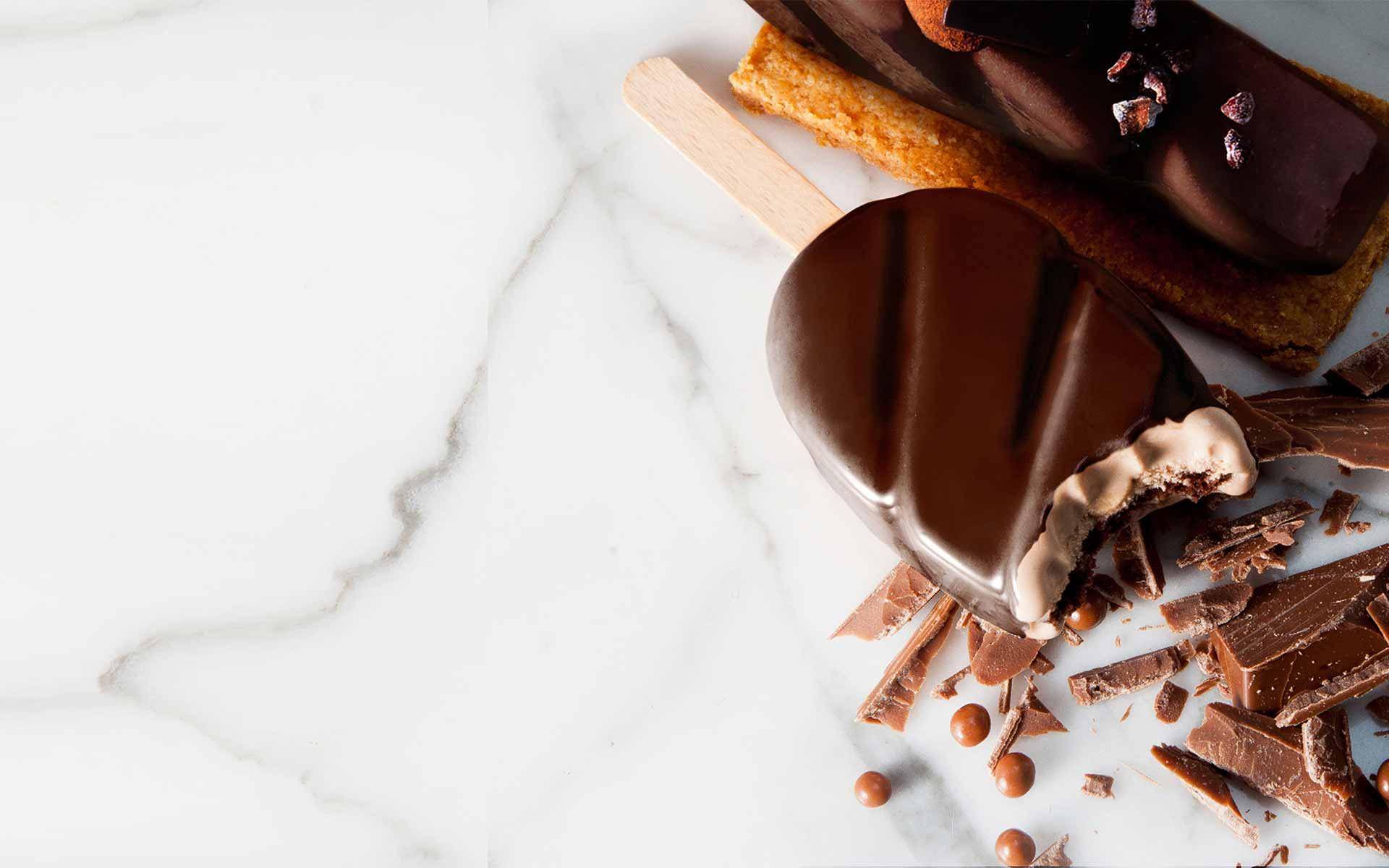 with a taste, crack and shine like chocolate
---
Easy to use, without tempering
For glazing your bakes and cakes with taste and perfection

With the soft baker's coatings, you can finish your bakery products with a soft hazelnut or chocolate glaze that doesn't break or crumble at the first cut or first bite. Ideal for glazing bakes like muffins, cakes and cookies.

The crack and taste of chocolate – without the need for tempering

The hard bakers coatings are ideal for coating bakery products with a hard, shiny and snappy shell that looks and tastes like chocolate. They need no tempering and harden quickly – ideal for marshmallows, melo cakes and biscuits.

For an irresistible crack and taste around your ice cream

Especially for ice creams, Callebaut presents a dedicated selection of chocolates and coatings that combine intense taste with an irresistible snap. And the best part: they don't need tempering. Just dip and go!