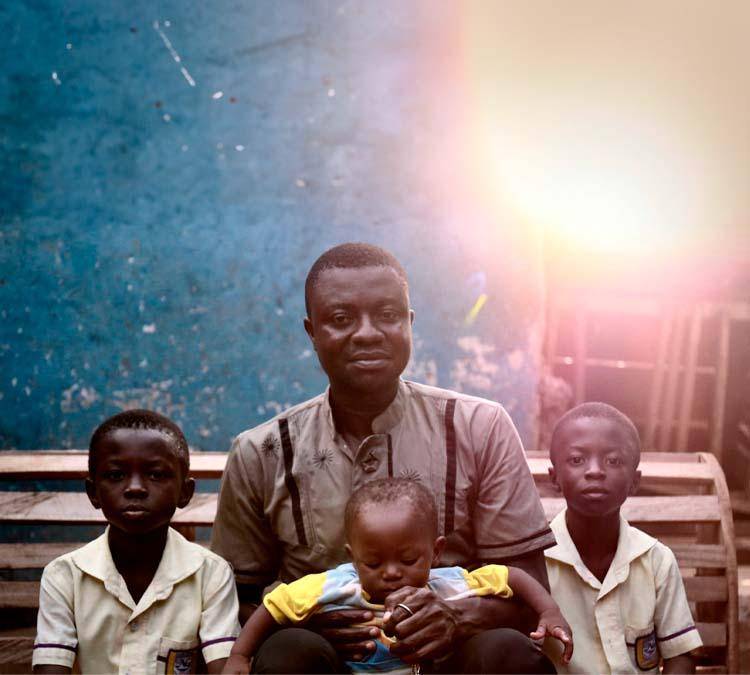 Meet Joseph, cocoa expert and dad of 3
Joseph had always been a carpenter. After his father passed away, he inherited his cocoa farm. With no cocoa and no money, he quickly realised he needed to do things differently. Through the Cocoa Horizons farmer training programme, Joseph learned how to sustainably prune, plant and revitalise his cocoa trees. For the very first time, he started giving back to nature. And after just a year, the trees gave back to him. Today, he is proud of his yield. He receives money for his good beans and even gets a premium for their quality.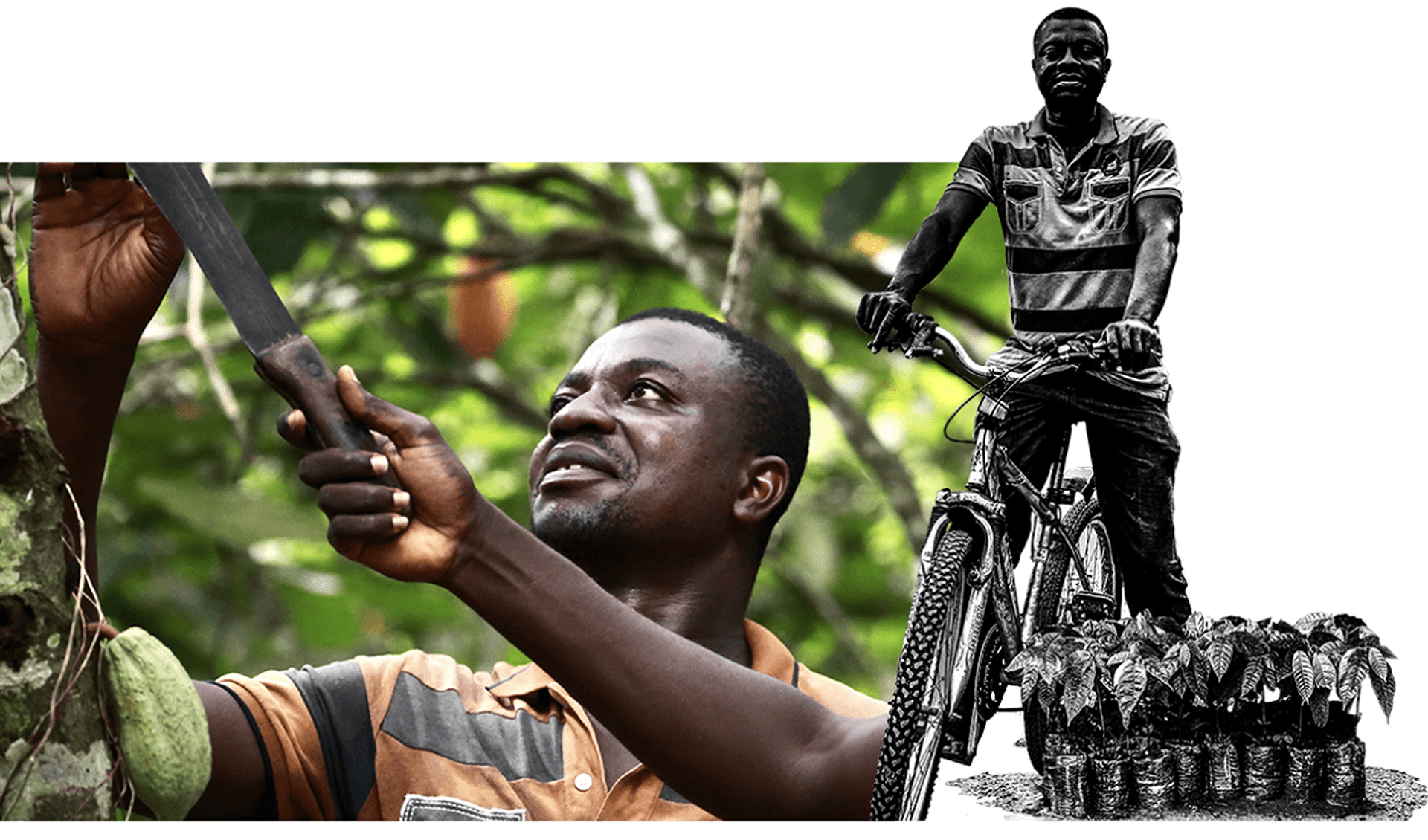 "Being a farmer is a lot like carpentry. You have to put love in a piece of wood to really make something beautiful out of it. Today, the cocoa trees thrive. And I'm proud of my farm." Joseph - Cocoa Farmer, Ghana
how we elevate thousands farmers to cocoa craftsmen
Challenges 
While most of the world's cocoa comes from West Africa, the region faces the most severe sustainability challenges. 60% of Ivory Coast farmers live below the poverty line*. Lack of knowledge about good farming practices, plantation management and cocoa quality directly impacts crop yields, crop quality and the life cycle of their plantations.
*Sustainable Baseline Analysis conducted within 326 communities with whom Barry Callebaut implemented
sustainability programs.
Your contribution supports
Providing training on good agricultural practices, literacy and numeracy skills and child protection so farmers can commercialise their product and inspire the youth in their communities. 
Paying a cash premium to farmers and providing them access to tools, equipment, infrastructure and education to thrive.
Ensuring that farmers can register for a savings account, make money deposits and access  their credit. 
Explore some of the farmer cooperatives we work with and buy our sustainable cocoa beans from