The A-Z for perfect chocolate drinks
Delight your customers with the Finest Belgian Chocolate taste
Spoil your customers with hot and cold drinks, made with genuine chocolate and
bursting with a full Belgian chocolate taste. There's a perfect chocolate recipe
for every bar and barista. From chocolates to prepare your homemade drinking
ganaches to chocolate bases for the creative bartender.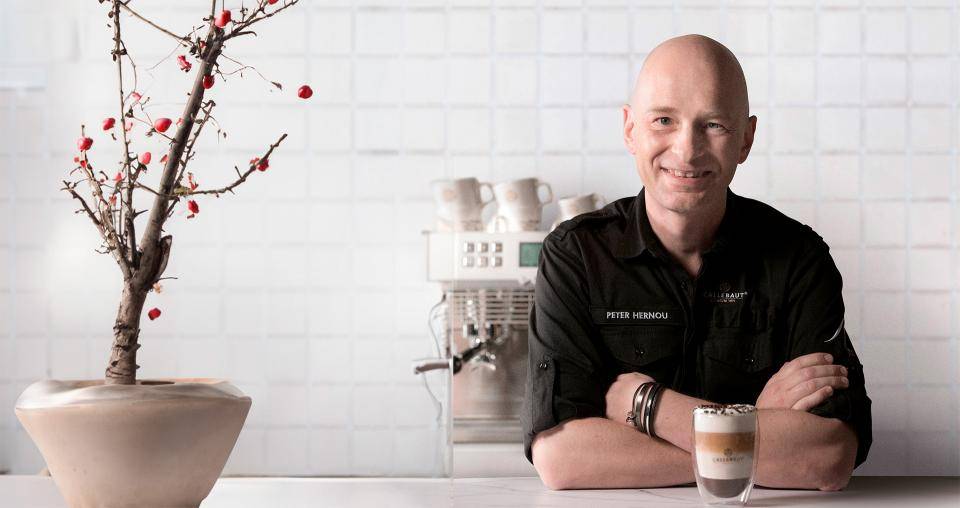 Peter Hernou - Mastering the perfect cup
World champion 'Latte Art' Peter Hernou really sets the bar for 'barista' skills.            
Combining his expert feeling for the perfect cup of coffee with the amazing finesse and creativity of latte art, Hernou has become a real inspiration for the new generation of baristas.              
Peter wants to merge ideas and craftsmanship from the coffee culture with chocolate craftsmanship to create a new vibe around chocolate drinks and the art of the chocolate barista.
His style is based on clear insights into the coffee and chocolate universe to present amazing drinking sensations.
Ingredients for the perfect hot chocolate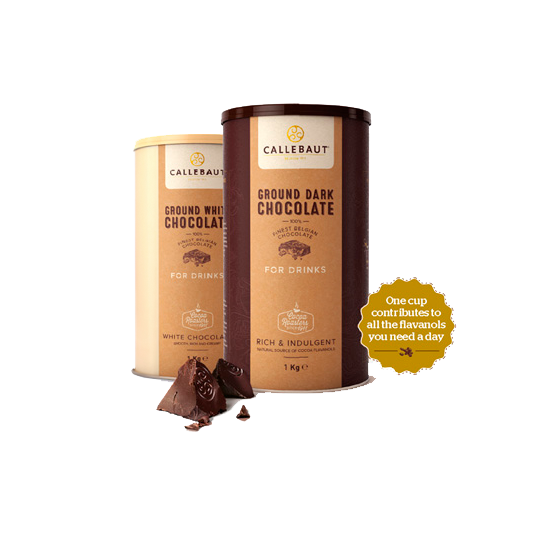 01
Ground chocolate: the chocolate that brings happiness and positive energy
100% Belgian chocolate, unchonched and low-processed for a full-bodied taste. Perfectly soluble in hot dairy and non-dairy milks, Callebaut Ground Chocolate combines the wealth of authentic chocolate taste with great convenience for busy bars & baristas.
Ground Dark Chocolate: the solid, rich taste of 100% unchonched chocolate. Great source of cocoa flavanols - one cup a day is enough to lift our spirits with happiness and positive energy.
Ground White Chocolate brings a rich and creamy taste and an immediate sense of well-being, and is the perfect base for white mocchas.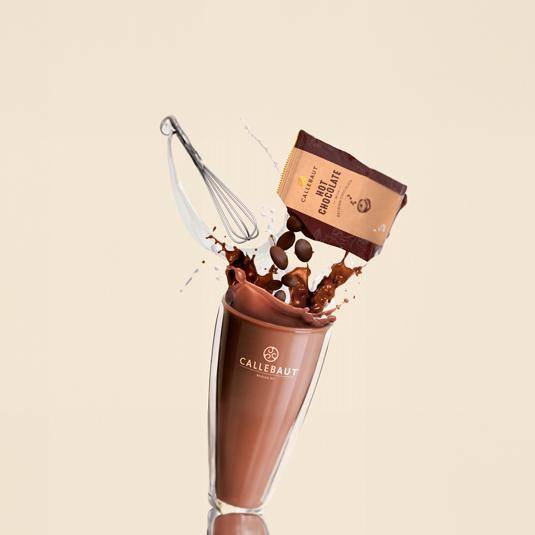 02
Hot chocolate Callets™
After picking their choice from 6 full-bodied chocolate flavours, your customers stir and melt their favourite chocolate in hot milk themselves. Gradually, they ignite the rich chocolate taste. And then, they dream away…
The flavours: Dark • Milk • White • Caramel • Ecuador •  Sao Tomé 
Tip: customers love to see chocolate particles floating around in the cup. It reassures them this is the real deal: genuine Belgian chocolate.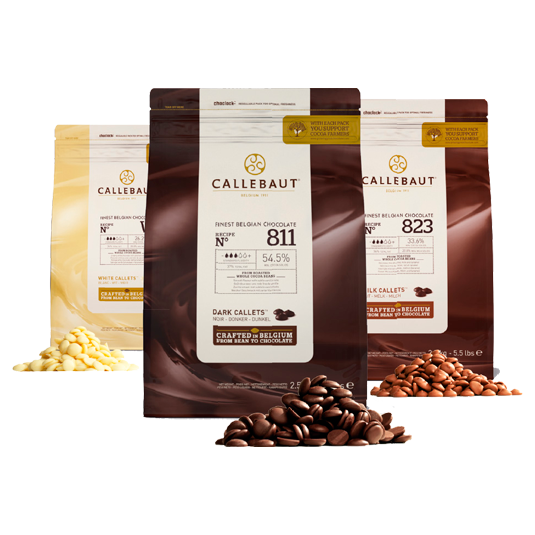 03
Finest Belgian Chocolate: your n°1 choice for solid Belgian chocolate taste
Crafted in Belgium from bean to chocolate, Callebaut Finest Belgian Chocolate is the ideal chocolate for your homemade drinks and ganaches. Comforting in its rich, deep cocoa flavours and solid Belgian chocolate taste, every drink made with Finest Belgian Chocolate feels like a warm hug. Reliable like a Belgian workhorse, it is trusted by thousands of chefs worldwide. In other words: this chocolate does the job perfectly – every time – yielding great taste and perfect drinks.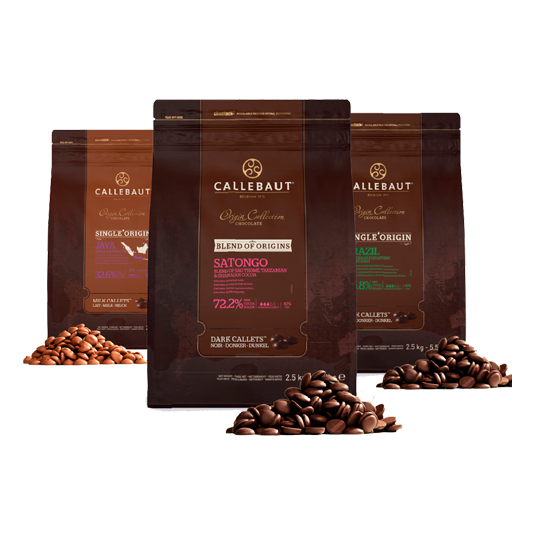 04
Origin collection: for surprising cocoa flavours in your cup
The Origin Collection takes you on an exciting journey of cocoa flavours. Each Origin Chocolate rewards your customers with an intense, chocolaty sensation while releasing the complex, authentic flavours and aromas of cocoa beans grown and harvested in one particular country or region.
Top of your drinks with great taste and exciting textures
It's the details that lift a great drink to perfection. Callebaut presents a rich variety of delicious decorations to turn your chocolate drinks into seductive delights. Bold flavours, exciting crispy textures… A treat for all the senses!
Chocolate Blossoms
Made of 100% Callebaut chocolate, these tiny curls with their slightly irregular and handcrafted looks are great for decorating. Just sprinkle on top of your drinks, and let them sloooooowly melt in.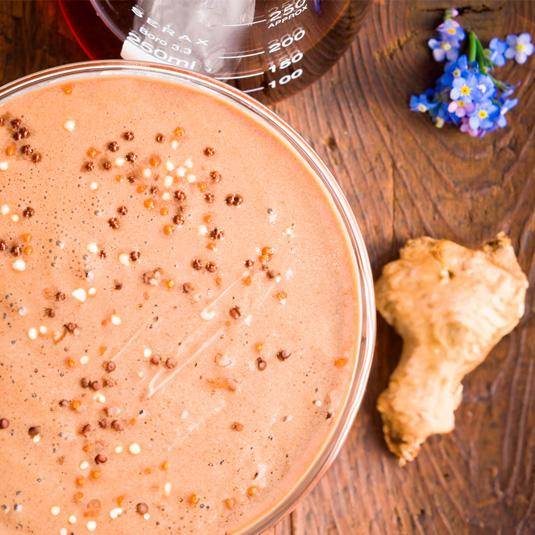 Mini chocolate Crispearls™
Top off your drinks with a wonderful, crunchy bite and delicious chocolate taste. Callebaut Mini Chocolate Crispearls™ – tiny dark, milk and white chocolate beads of flavour with a crispy biscuit heart – will tingle the taste buds and make one crave for more.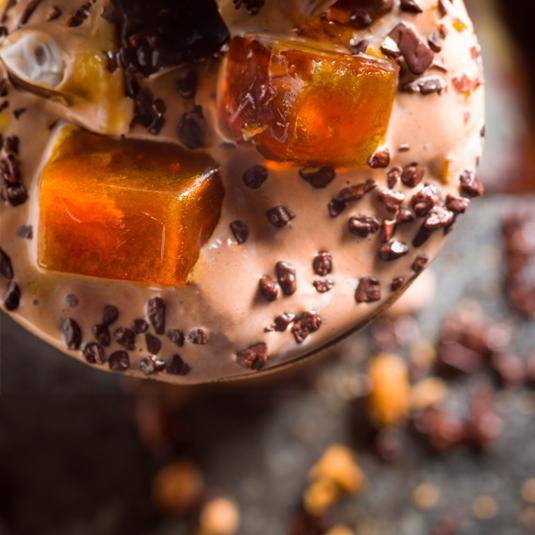 Dark mini ChocRocks™
Leave a long-lasting, solid 100% dark chocolate impression on each customer with Dark Mini ChocRocks. Small, shiny, roughly shaped mini-stones of chocolate pleasure to finish all your drinks, desserts and mignardises. Sprinkle to top off drinks, desserts and more.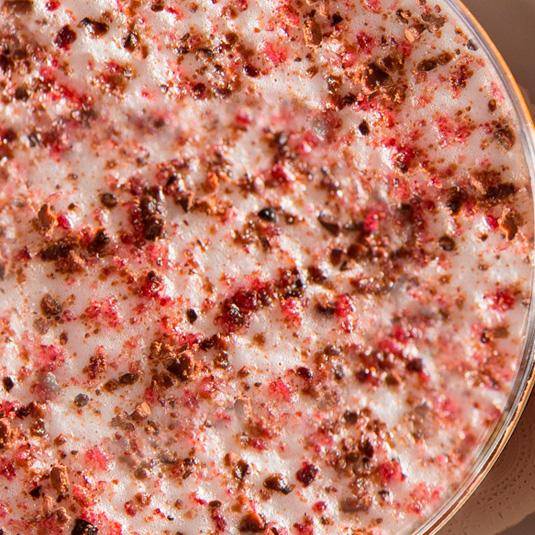 Cocoa nibs
Cocoa nibs are the roasted and broken kernels of the cocoa bean. They are great to decorate or top off drinks, desserts and sides with a lovely crispy texture and pleasantly bitter cocoa taste.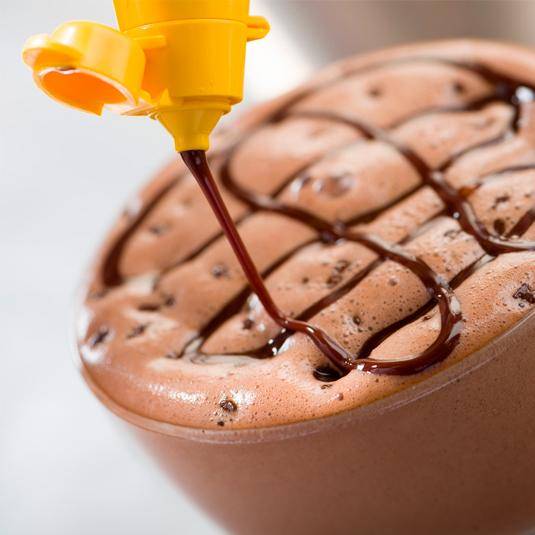 Toppings
Dream in colour. Sign off the inside of your cups or the milk froth that tops your drinks with Callebaut's chocolate, caramel and red fruit topping. It completes them with a highly seductive splash of decadence.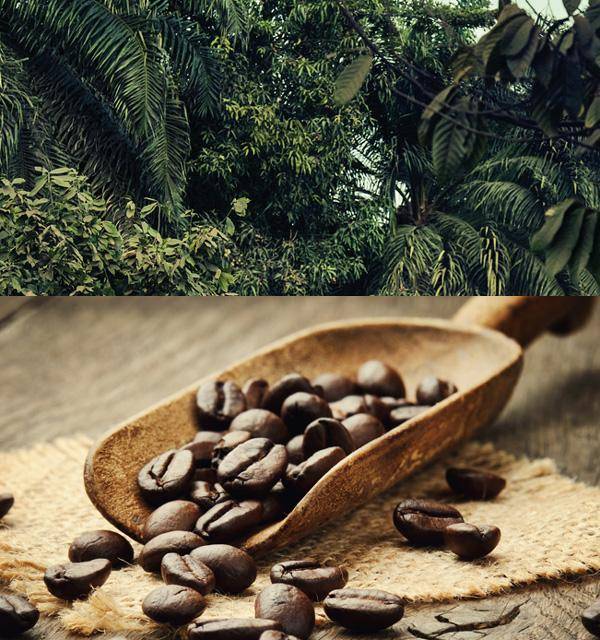 Good to know
The Bean Connection: cocoa and coffee
Although they come from very different plants, both cocoa and coffee show a number of amazing similarities. It almost seems meant to be that they make such a perfect match.
Both crops like a tropical, sunny and humid equatorial climate.
Cocoa and coffee are both all-natural products, being the 'seeds' of the coffee berry and the cocoa fruit.
Once harvested, the cocoa beans as well as the coffee beans are fermented, dried and roasted in their natural shell.
Similar to the different sustainability initiatives supporting coffee farmers, the Cocoa Horizons programme trains and supports smallholder cocoa farmers to guarantee extreme care for the environment, and contribute to a sustainable cocoa future with premium cocoa beans and a better quality of life.