FILL LIFE WITH JOY
NEW CHOCOLATE CREMAS FOR BAKERS AND PASTRY CHEFS
For over 110 years you've known our chocolates as blocks and Callets™. Today we are proud to reveal our brand-new Chocolate Cremas: genuine chocolate indulgence in a creamy shape at room temperature.

Superior taste – rich in chocolate
Creamy at room temperature
Ready-to-use. Ready for your magic!
From all-natural ingredients
In 6 exciting flavours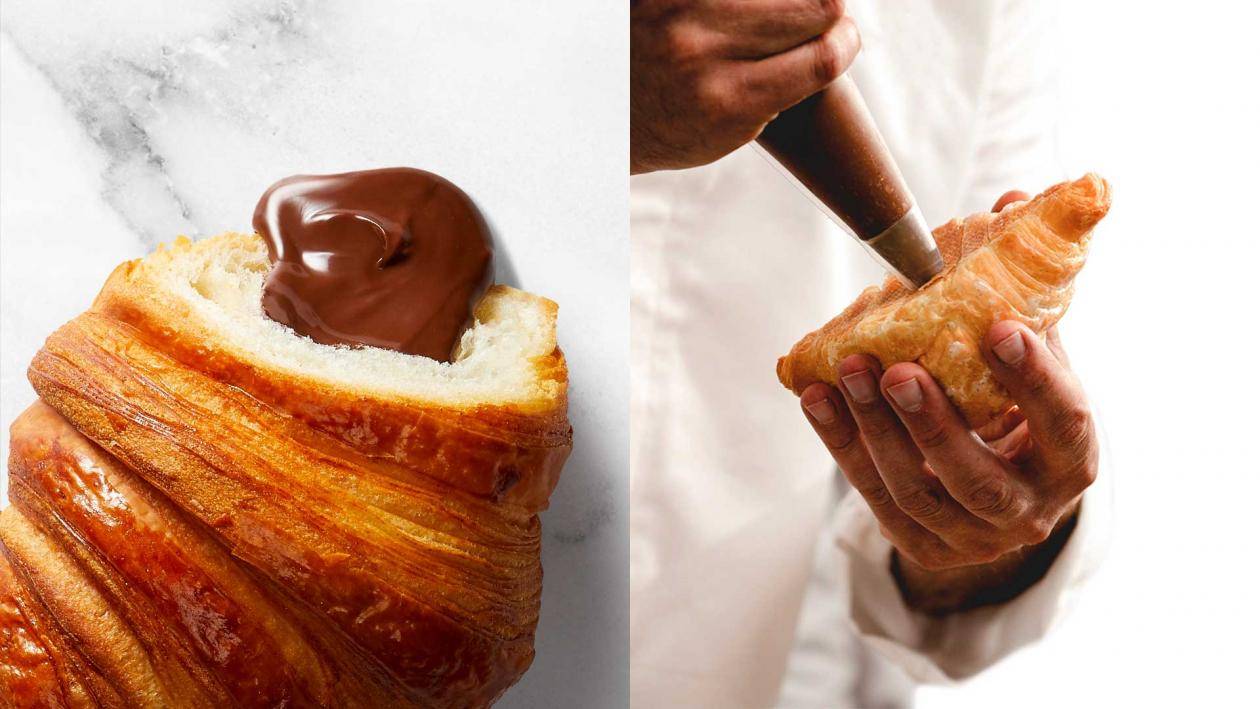 FILL YOUR BAKERY PRODUCTS WITH UNCOMPRISING CHOCOLATE INDULGENCE
Cremas are the world's first bakery creams that bring the authentic pleasure of our iconic 811, W2, Ruby RB1, Gold chocolates, and high-quality hazelnuts. Ready for you to fill your viennoiserie and pastries after baking.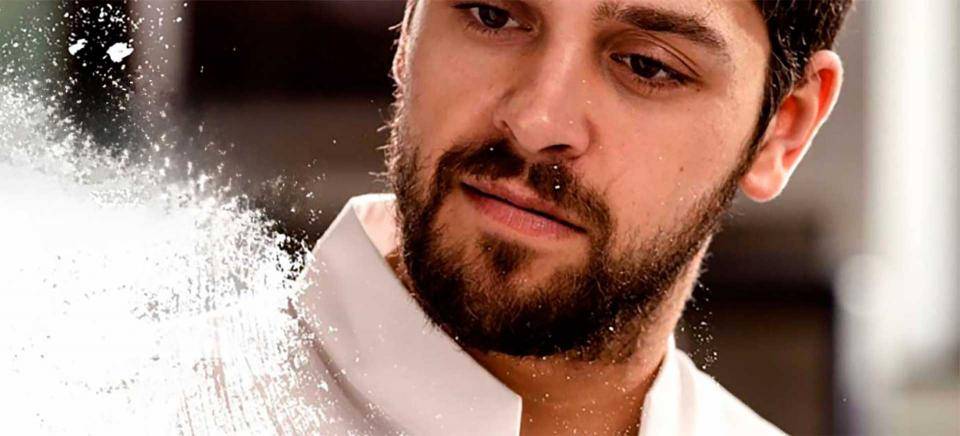 CREMAS ARE THE CREAMY VERSION OF CALLEBAUT'S BEST-LOVED CHOCOLATES. ENDLESSLY INDULGENT AND CREAMY. PERFECT FOR FILLING VIENNOISERIE AND PASTRIES WITH YOUR OWN CREATIVITY.
FRANCISCO MOREIRA
PASTRY CHEF CHOCOLATE ACADEMY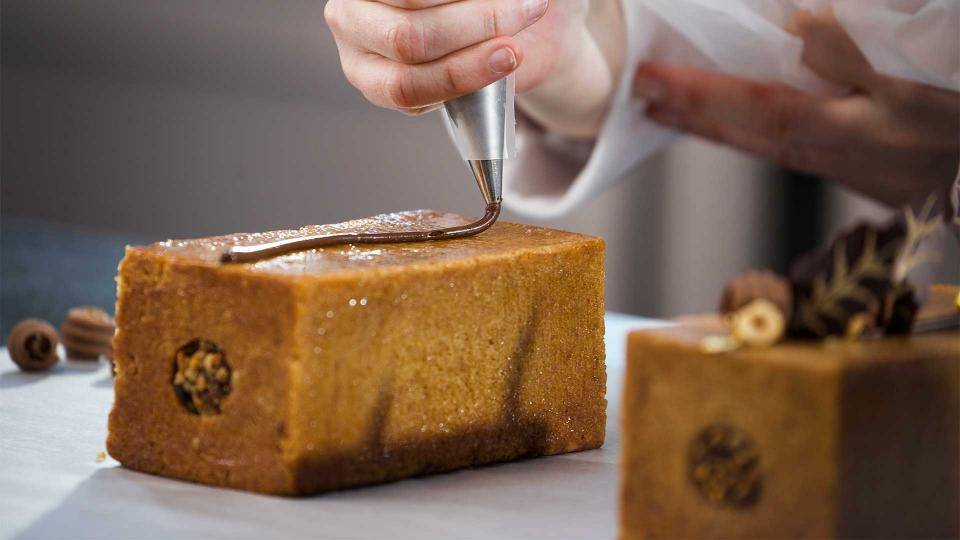 THE FIRST BAKERY FILLINGS WITH SUPERIOR CHOCOLATE TASTE
Cremas are the world's first bakery creams rich in Callebaut chocolate. They offer the genuine taste sensation of Callebaut's 811, W2, RB1 and Gold.
Our hazelnut variety combines the creamy taste of milk chocolate with the pleasure of freshly roasted nuts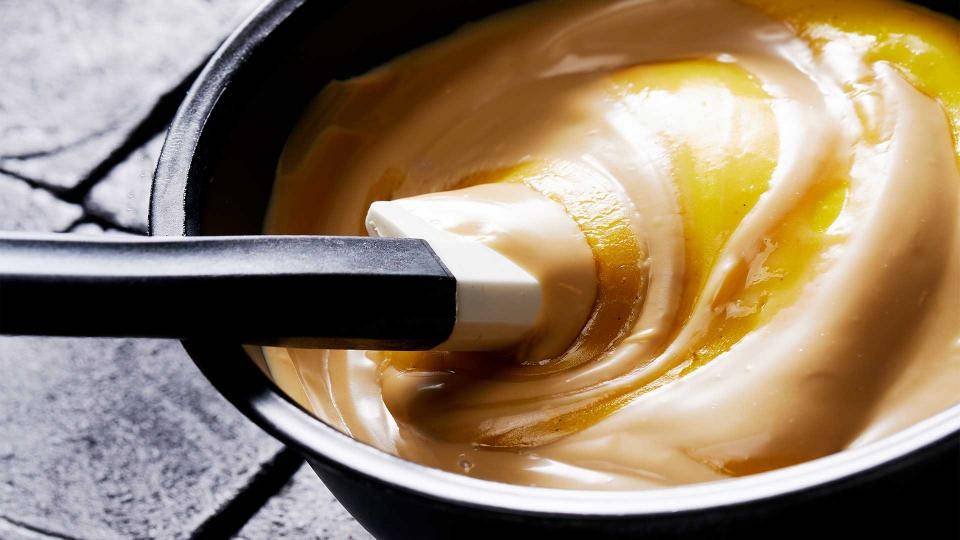 CREAMY AND STABLE AT ROOM TEMPERATURE
Cremas remain creamy at room temperature. Their stable texture allows for easy piping and filling – time and time again.
They always remain creamy inside your finished products.
Tip: store and use them at a temperature between 15-20°C.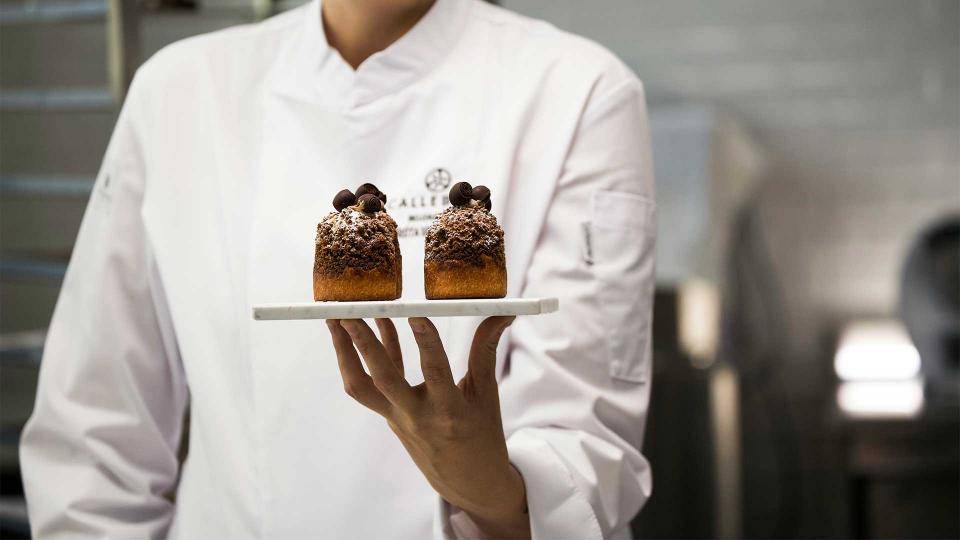 READY-TO-USE. READY FOR YOUR MAGIC!
Cremas can directly be used as bakery filling at room temperature – straight from the bucket.
1. Just fill the piping bag with the Crema of your choice…
2. … and GO!
3. Cremas can also be mixed with a variety of crunches: from pailleté feuilletine to cocoa nibs and chocolate sprinkles. The unique composition of the Cremas will keep your sprinkles crispy & crunchy.
4. Cremas can also be used to flavour your home-made pastry creams – contributing to a rich, creamy texture with a leading chocolate flavour.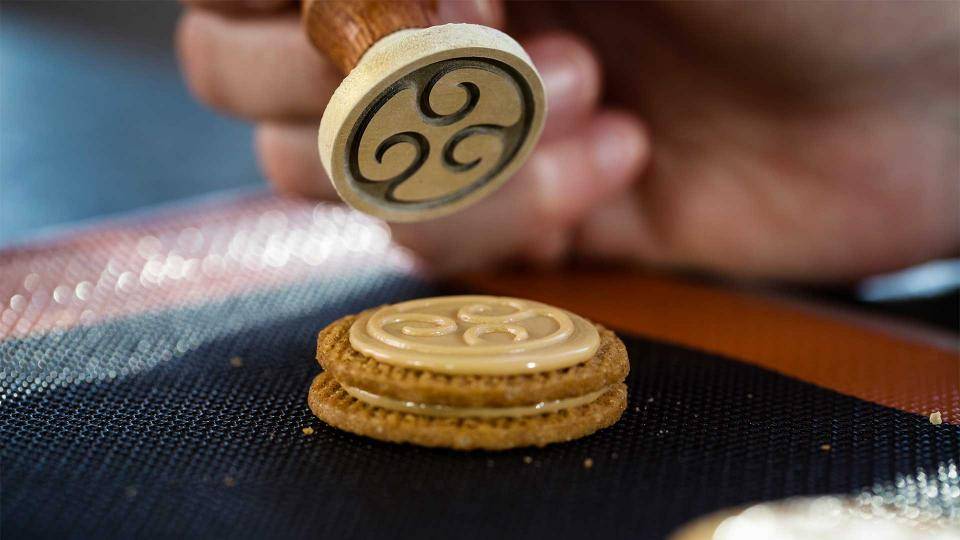 FROM ALL-NATURAL INGREDIENTS
Consumers want to indulge care-free. That's why Cremas are the first in the world made from only noble and clean label ingredients!
Made with sunflower and olive oil
No artificial colourants or flavourings
Rich in chocolate and/or roasted nuts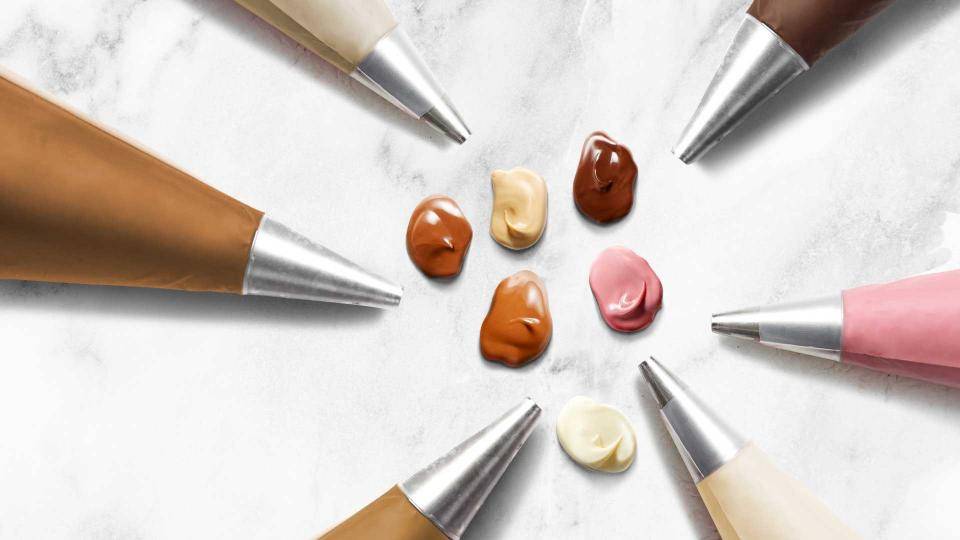 IN 6 EXCITING FLAVOURS
45% of consumers wants to explore new flavours1.
7 out of 10 think new textures make food a more interesting experience2.
With Cremas you can now enrich your palette of chocolate flavours and fit it to your customers' preference, to the season or to your own creativity.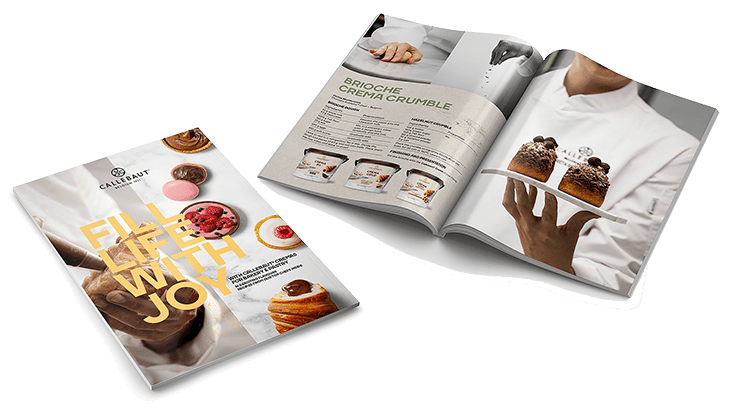 DOWNLOAD THE FREE INSPIRATION GUIDE