This is Elijah, starting up his own cocoa farm
As a child, Elijah dreamt of becoming a banker. So he went to school to study economics. But when he and his brothers inherited his family's plantation 3 years ago, that dream evolved into a burning ambition to start his own successful cocoa farm. It wasn't easy at the start. He needed funds to rejuvenate the plantation, training to grow his crops and advice on how to focus on crop variation. Through Cocoa Horizons, Elijah got access to agronomy training and financial support to start his own seedlings nursery. In a few years, he expects his young trees to yield their very first cocoa fruits.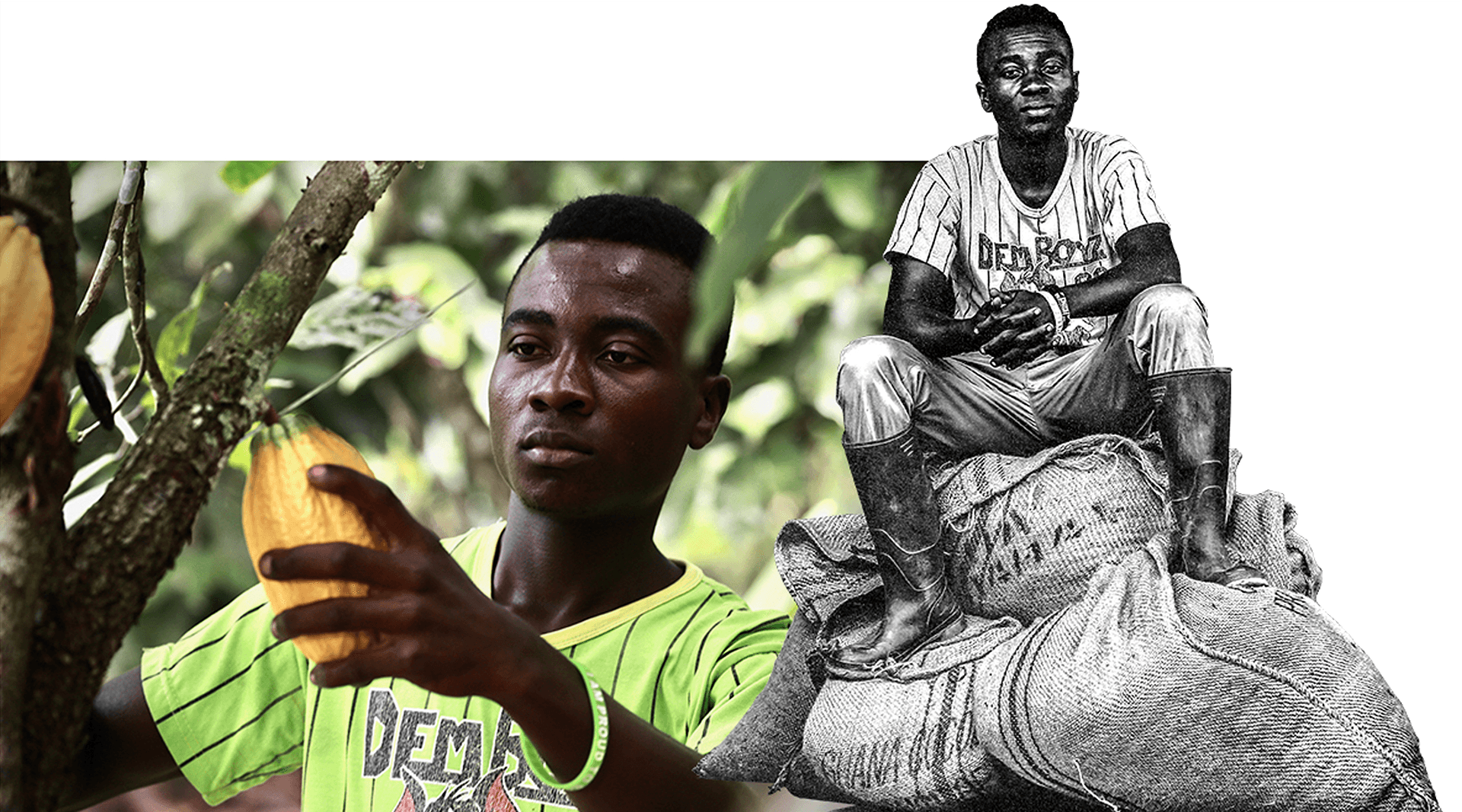 "When you go for the choice to chase a new dream, you need that little push in the back. You need to be able to count on someone who really believes in you." Elijah - Cocoa Farmer, Ghana
HOW WE FOSTER A NEW GENERATION OF YOUNG FAREMRS TO GROW INTO AGRO-ENTREPRENEURS
Challenges 
The average age of cocoa farmers in West Africa is 51 years*. Many youngsters see no prospect in the farms of their parents or grandparents, because they do not see it as a lucrative trade.
*Sustainable Baseline Analysis conducted within 326 communities with whom Barry Callebaut implemented sustainability programs.
Your contribution supports
Facilitating young farmers with modern agronomy training so they can change their smallholder farms into thriving communities of professionalised, commercial farms.
Giving young farmers the basic financial & management coaching they need to make smart financial choices.
Creating demonstration plots to showcase innovative farming methods like, carbon sequestration, correct fertiliser use and crop protection.
Providing farmer support including direct access to planting, financial services and access to plots of farmland.
Explore some of the farmer cooperatives we work with and buy our sustainable cocoa beans from